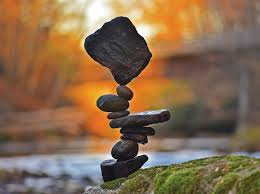 I loved this message and Bethany. She is one of those people that you feel like you've known for ever. She is so easy to talk to and really knows her stuff I had strained my back and had seen a chiroprator 3 times, and a message a week ago with another message therapist. After the message with Bethany, my pain level went from an 8 to a 3. I felt so much better I cancelled my next chiropractic appointment and booked another message with Bethany. After the message I felt so loose and had such an improved range of motion I was shocked. My body/back was so relaxed I felt a bit light headed and really mellowed out. My muscles weren't screaming, it was amazing. My message was yesterday… my back was a mess, today I'm able to push a vacuum. I probably shouldn't …but I can. There aren't enough words to express how much better I feel. It's sort of like telling someone about seeing the Grand Canyon, you cant'….you just have to go and experience it. Thank you Bethany, so glad I found you. -- Deb S.
---
My first visit to Bethany Health & Wellness was motivated by a Groupon for a free massage with no plans to return. However, I rate the massage I received from Sarah a ten out of ten. One visit with Sarah and you will learn that she is very experienced and professional and can read your body without several questions and dialogue that can diminish the experience. So my plan for a one-time visit has already been dashed. I have had multiple appointments and have scheduled many more. Thank you, Sarah. PS: selfishly I did not want to write this post so I would not have to compete for appointments with others!!! -- Maryellen R.
---
"Bethany couples her knowledge of the human body together with her soulful style of bodywork that is incomparable with other practitioners. Massage with Bethany is healing on so many levels. I sustained a complex knee injury fifteen years ago that has affected the right side of my body; I experience tightness and pain from my toes to my hips. After two knee surgeries and a number of different experiences with physical therapy, I was at a loss as to what to do. I thought massage might help with relaxation, but I had no idea that it could achieve results! Her work on my plantar fasciitis was outstanding! My flexibility increased, pain decreased, and it felt normal! Thanks so much, Bethany!" -- Elizabeth M.
---
"I came across Bethany through a Groupon. I have been looking for a new massage therapist and I thought using Groupon would allow me to try someone new. From the moment Bethany greeted me to the end of the massage she was extremely professional. Bethany made me feel comfortable and her location is lovely. Needless to say I won't be looking any further as I found the most amazing therapist with Bethany. She has "hands of gold"" -- Susan H.
---
"I had my first massage on Sunday December 12th. I had a 75 minute Theraputic Massage with Sarah. I thought it went realy well! I felt awesome afterwards. My whole body was worked on from head to toe. I will definite go there again and highly recommend Sarah at BethanyHealth and Wellness." -- Kevin D.
---
"I recently had my appointment with Bethany and I couldn't be happier! She really knows how to get to the pain source. It's day two post-massage and although I am a little sore my neck and shoulders are feeling better! Can't wait to go back :)" -- Johanna R.
---
"My 75 minute massage with Bethany was incredible. I have a lot of knots in my back/shoulder and she was able to get them out. I highly recommend booking an appointment with her. You will not regret it!" -- Danielle M.
---
"I bought a group-on and the massage so good I went back the next month for another. I was a little worried because I had tremendous neck pain before I arrived and was scheduled for a C5/C6 fusion on Oct 18th. Bethany asked if she could work the scalene muscles around it and I agreed. They were unbelievably tight and by the next day the pain was almost gone. I was ecstatic and got in to see my surgeon and surgery is postponed!!! I just had another massage (neck still feels great) and two more scheduled. I recommend her!" -- Guy T.
---
"I've been all over the south shore for massages. The massage I received from Bethany was the best massage I have ever received! From the moment I walked in the door until the moment I walked out, I felt comfortable with her. She concentrated on things I told her were bothering me and made sure I was comfortable througout the entire process. I will definitely be back every month, hopefully more often! Thank you so much Bethany!" -- Nicole R.
---
"I have been everywhere for massages and this was THE BEST DEEP TISSUE MASSAGE ever by Bethany! I am hesitant to post because I don't want her to book up, but she is so sweet that I have to spread the word. I have never had such relief from lower back, leg pain. I cannot recommend high enough"-- Kathy, Quincy, MA
---
"Here's the main reason why I'm writing this review - I am now 6 months pregnant. I've had 2 prenatal massages at other places and neither therapist provided any relief. One barely used any pressure and the other kept trying to move me into really uncomfortable positions. But then last week I returned to see Bethany. Oh my god, Bethany. So amazing. She made sure I was completely comfortable, propped up with about 4 pillows everywhere necessary and then she went to work. I left there feeling amazing. My back, shoulders, arms, hips, legs, feet - she didn't miss one single area that needed it. She knew exactly what pressure to use and where. Hands down -- best prenatal massage ever."-- Lisa B., Boston, MA
---
"I have suffered for years with escalating pain from repetitive motion injuries acquired over many years of interior painting. Tight muscles and tissue were pulling my joints out of their proper positions causing even more pain. After my first massage with Bethany I knew that I would recover and experience pain free movement once again. That has been true. However, as I embark on a 3rd career later in life it can be challenging to find the time to do what I know I need. Bethany's massage is my back up plan for self care. Her massages always get me moving in the right direction and provide that extra boost of support I need. Congratulations Bethany! I wish you a very successful career and look forward to following it with regular massage! Best," -- Andrea
---
"I am a huge fan of deep tissue massage and feel as though I have hit the lottery by finding Bethany! I have tried so many places and various therapists and no one else has consistently exceeded my expectations like Bethany has. I am grateful that she pursued massage therapy as a career because she most certainly has a gift! She does a magnificent job at working out the knots and delivering an overall sense of relaxation and well being. Bethany's strength, endurance, and love of her profession is apparent in every aspect of her technique. Quite simple the BEST!!"-- Taelese L.
---
"Recently met Beth for my first, and far from last, excellent deep muscle massage. A bit sore the next day, but my lower back is 100% improved. Thanks Beth~!" -- Gary Phillips
---
"GREAT MASSAGE!!!! BETHANY REALLY KNOWS WHAT SHE IS DOING!!!!" -- Christopher Ford
---
"Hands down the BEST massage therapist I have ever been to see. I was suffering from chronic shoulder pain and taking prescribed pain meds to deal with the pain. A couple visits with Bethany did more for me than any amount of stretching and medication could do. She is a true professional." -- Dawnmarie S.
---
Here are some comments from Groupon clients as well!
I knew the moment I walked in I would have a good experience at BethanyHealth & Wellness. Bethany is warm and welcoming and the environment is cozy and inviting as well! I can honestly say this was one of the best massages I have ever had and will most definitely be coming back! Bethany incorporated stretching into the session as well which I hadn't had before during a massage and it was great that she went the extra mile to make the most of the session. Bethany was thorough and efficient during the intake chat to make sure you received the massage you were hoping for. I felt like I had run a marathon the day after (but in a good way of course!) She is well-informed and trained in her practice and I would recommend her to anyone!
I could tell just be the way Bethany used her hands on me, she knew what she was doing. After the first 15-20 minutes, I had already decided to book another appt. I have many arthritic problems & this is the first time I didnt feel beat up the next few days & I slept better that night.